Article
Cover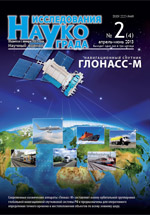 Title
Single chip computer systems of responsible applying
Authors
O.V. Nepomnyashy,
A.V. Khnykin,
N.A. Mambetaliev
Organization
Siberian Federal University
Krasnoyarsk, Krasnoyarsk region, Russia
Abstract
The current state of the design problems of electronic control systems was reviewed. A general chronology of the use of electronic components in the on-board computer systems of Russian spacecraft was written. The general information on special-purpose hardware components from leading manufacturers was seen. The results of the design component library for on-board single-chip calculator was written.
Keywords
SoC, microprocessor, spacecraft, algorithm, interface
For citing this article
Nepomnyashy O.V., Khnykin A.V., Mambetaliev N.A. Single chip computer systems of responsible applying // The Research of the Science City, 2013, no. 2, pp. 54-57.

This Article is licensed under a Creative Commons Attribution-NonCommercial 4.0 International License (CC BY-NC 4.0).