Article
Cover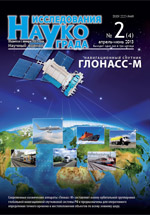 Title
Comparison of aerial fuel tank ground vibration tests
Author
А.V. Smotrov
Organization
Central Aerohydrodynamic Institute named after professor N. E. Zhukovsky
Zhukovsky, Moscow region, Russia
Abstract
This paper describes the experimental modal results and analysis of Jak-130 aerial fuel tank dynamic behavior. Tank dynamic behavior in relation to the varying volume of liquid comprise.
Keywords
aerial fuel tank, eigen frequency, eigen forms, logarithmic decrement of modes
For citing this article
Smotrov А.V. Comparison of aerial fuel tank ground vibration tests // The Research of the Science City, 2013, no. 2, pp. 58-63.

This Article is licensed under a Creative Commons Attribution-NonCommercial 4.0 International License (CC BY-NC 4.0).