Article
Cover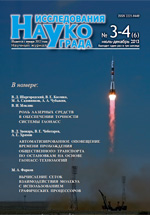 Title
The calculation of grids of molecules interaction using graphics processors
Author
M.A. Farkov
Organization
Siberian Federal University
Krasnoyarsk, Russia
Abstract
Theoretical base of molecular ligands-proteins docking was described. Grids approach for molecular docking was described. Task's decomposition for parallel computation systems was presented. The relevance of using GPU for solving problem was proved.
Keywords
GPGPU, CUDA, molecular docking, virtual screening, ligand-protein docking
For citing this article
Farkov M.A. The calculation of grids of molecules interaction using graphics processors // The Research of the Science City, 2013, no. 3-4, pp. 46-49.

This Article is licensed under a Creative Commons Attribution-NonCommercial 4.0 International License (CC BY-NC 4.0).