Article
Cover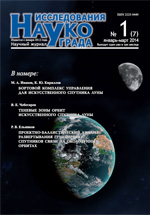 Title
Trigonometric cryptography
Authors
L.P. Kaminskii,
V.A. Stepanov
Organization
Siberian Federal University
Krasnoyarsk, Russia
Abstract
The main points of a trigonometric encryption algorithm highlighted. Mathematical algorithm vulnerability as well as ideas to improve the existing model are provided. The genetic algorithm (optimization algorithm) and using it to test improved models of trigonometric encryption algorithm is described.
Keywords
trigonometric encryption algorithm, genetic algorithm
For citing this article
Kaminskii L.P., Stepanov V.A. Trigonometric cryptography // The Research of the Science City, 2014, no. 1, pp. 38-41.

This Article is licensed under a Creative Commons Attribution-NonCommercial 4.0 International License (CC BY-NC 4.0).