Article
Cover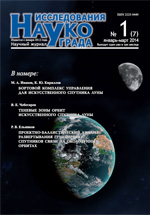 Title
MOX-FUEL reception, as one of stages of short circuit of the nuclear fuel cycle
Authors
G.A. Kravchenko,
S.V. Rassamagin,
S.V. Rusanov,
I.Yu. Kosarev
Organization
FSUE «Mining and Chemical Combine»
Zheleznogorsk, Krasnoyarsk region, Russia
Abstract
The nuclear-fuel cycle (JFC) at the development present stage is described, and the way of its development to direction МОX of fuel is offered. The reception scheme tablet fuel uranium-plutonium at skilled stand MCC is described.
Keywords
nuclear-fuel cycle, MOX-FUEL, the skilled stand
For citing this article
Kravchenko G.A., Rassamagin S.V., Rusanov S.V., Kosarev I.Yu. MOX-FUEL reception, as one of stages of short circuit of the nuclear fuel cycle // The Research of the Science City, 2014, no. 1, pp. 60-64.

This Article is licensed under a Creative Commons Attribution-NonCommercial 4.0 International License (CC BY-NC 4.0).