Article
Cover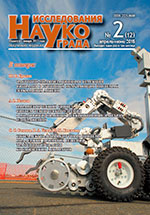 Title
Innovations in spacecraft thermal control systems and their hardware
Authors
1,3
V.V. Dvirny,
1
S.G. Kukushkin,
2
V.V. Golovanova,
1,3
G.V. Dvirny,
3
M.A. Piskulina,
1,3
K.O. Plotnikov
Organizations
1
JCS «Academician M. F. Reshetnev» Information Satellite Systems»
Zheleznogorsk, Russia
2
The Arsenal Design Bureau named after M. V. Frunze
Saint-Petersburg, Russia
3
Siberian Federal University
Krasnoyarsk, Russia
Abstract
This paper covers the relevance of innovations implementation as exemplified by enhancement of spacecraft thermal control systems and hardware in science?based enterprise and defence industry complex.
Keywords
spacecraft, thermal control system, fluid loop
For citing this article
Dvirny V.V., Kukushkin S.G., Golovanova V.V., Dvirny G.V., Piskulina M.A., Plotnikov K.O. Innovations in spacecraft thermal control systems and their hardware // The Research of the Science City, 2015, no. 2, pp. 10-12.

This Article is licensed under a Creative Commons Attribution-NonCommercial 4.0 International License (CC BY-NC 4.0).