Article
Cover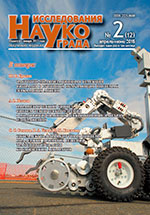 Title
The modeling of degradation processes of ceramic products in operating conditions
Authors
1
A.A. Kovel,
2
S.E. Tinyakov
Organizations
1
Siberian Institute of Fire Safety Service of EMERCOM of Russia
Zheleznogorsk, Russia
2
Siberian Federal University, Krasnoyarsk, Russia
Abstract
An efficient method of prediction and experimental validation of the durability of ceramic products by using the results of mathematical design of the experiment, obtained at the stage of fine-tuning technologies for ceramic products manufacturing.
Keywords
pottery, mathematical design of experiment, inventory efficiency, durability, tolerance limits
For citing this article
Kovel A.A., Tinyakov S.E. The modeling of degradation processes of ceramic products in operating conditions // The Research of the Science City, 2015, no. 2, pp. 32-36.

This Article is licensed under a Creative Commons Attribution-NonCommercial 4.0 International License (CC BY-NC 4.0).