Article
Cover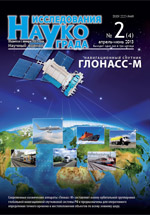 Title
The main results and perspective directions of research in the field of navigation and control of mobile robotic systems
Authors
A.V. Lopota,
S.A. Polovko,
E.Yu. Smirnova,
M.N. Plavinskiy
Organization
Russian State Scientific Center for Robotics and Technical Cybernetics
Saint-Petersburg, Russia
Abstract
The state-of-the-art in the field of autonomous mobile robot's control is presented. The possibility of using an qualitative navigation to improve mobile robot's autonomy is considered.
Keywords
mobile robot, qualitative navigation, sensor fusion
For citing this article
Lopota A.V., Polovko S.A., Smirnova E.Yu., Plavinskiy M.N. The main results and perspective directions of research in the field of navigation and control of mobile robotic systems // The Research of the Science City, 2013, no. 2, pp. 49-53.

This Article is licensed under a Creative Commons Attribution-NonCommercial 4.0 International License (CC BY-NC 4.0).