Article
Cover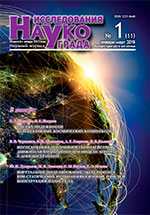 Title
Research of dynamic of underwater walking machine mover with bottom ground
Authors
V.V. Chernyshev,
V.V. Arykantsev,
A.E. Gavrilov,
Y.V.Kalinin
Organization
Volgograd State technical University
Volgograd, Russia
Abstract
The results of underwater walking machine MAK-1 tests are discussed. Research method of dynamic of interaction of walking mover with underwater ground has been offered. The results can be used in underwater walking robotic systems development for new industrial technologies of developing resources of sea bottom.
Keywords
underwater devices, mobile robots, walking mover, interaction with ground, real tests
For citing this article
Chernyshev V.V., Arykantsev V.V., Gavrilov A.E., Y.V.Kalinin Research of dynamic of underwater walking machine mover with bottom ground // The Research of the Science City, 2015, no. 1, pp. 40-44.

This Article is licensed under a Creative Commons Attribution-NonCommercial 4.0 International License (CC BY-NC 4.0).